Last week, the MELOA team was in La Palma, Canary Islands (Spain), to collect ocean data contributing to study the effects of the Cumbre Vieja's lava delta on sea temperature, coastal circulation and wave patterns.
The activity was carried out by our partner Universitat Politècnica de Catalunya-BarcelonaTech (UPC), who is responsible for executing the WAVY Test Campaigns in the Spanish coast, supported by the Oceanic Platform of the Canary Islands (PLOCAN).
The campaign was executed with the WAVY Ocean, one of the surface drifters from the WAVY family, designed to track the motion of the water as it is carried by waves and currents with minimal wind sail effect. The drifter retrieves its position from GPS signals and brings a suite of sensors to measure near-surface water temperature and accelerations due to the waves, from which wave data is computed. It is programmed to periodically send data over to shore-based databases using the Argos satellite constellation.
Eight WAVY Ocean were launched between October 27th and 29th, close to the lava delta caused by the eruption of the Cumbre Vieja volcano, to analyse the effect of this unique event on the shallow water behaviour. Currently, two drifters are still in the water, collecting data. You can track the WAVY drifter's (near) real time data through the Citizen Awareness app.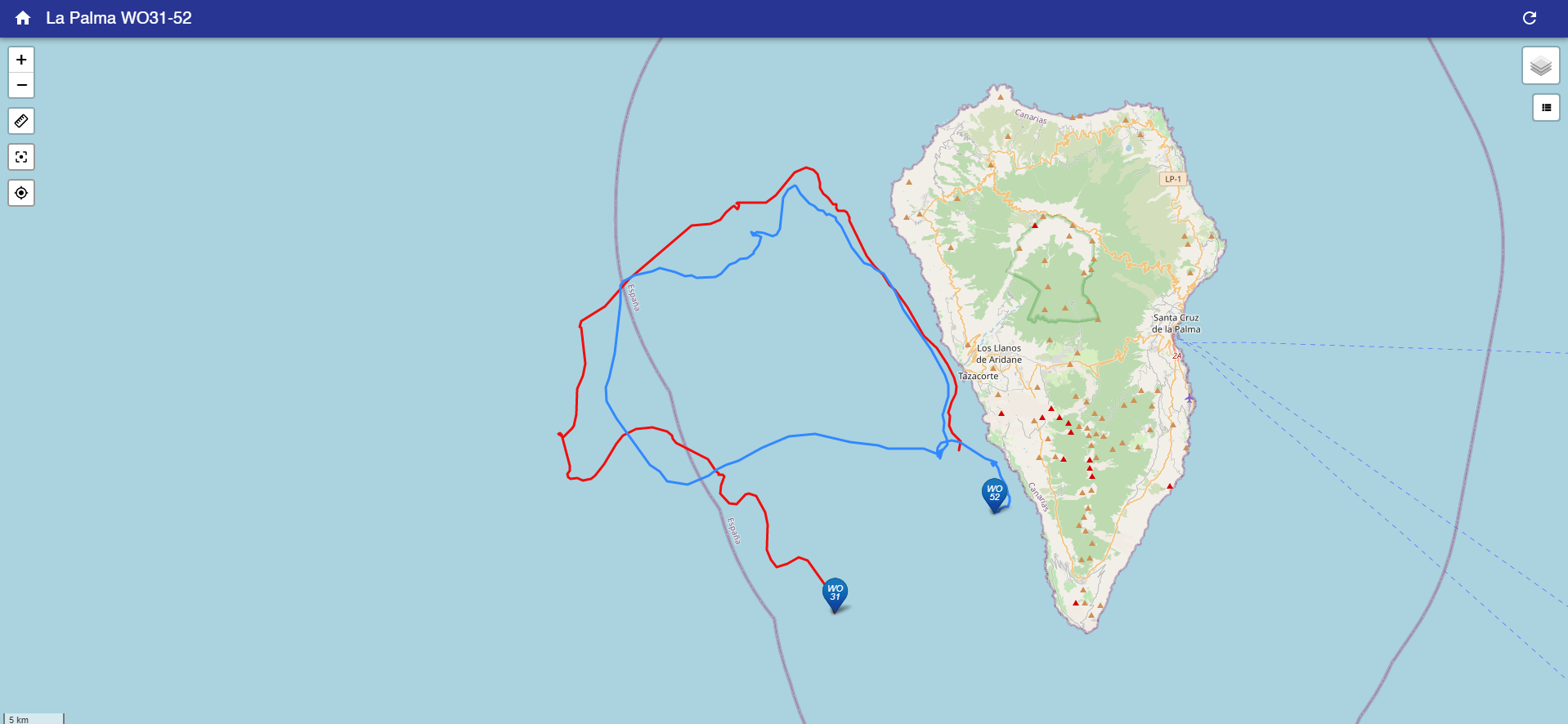 The MELOA team is currently actively working on the data collected, which will be soon made available in the MELOA Geoportal.
Stay tuned for more!