Data services and interoperability
Data Catalogue
Description: Software for storing and archiving the data coming from the WAVYs and for cataloguing it. The software will also allow an open online catalogue for querying the data.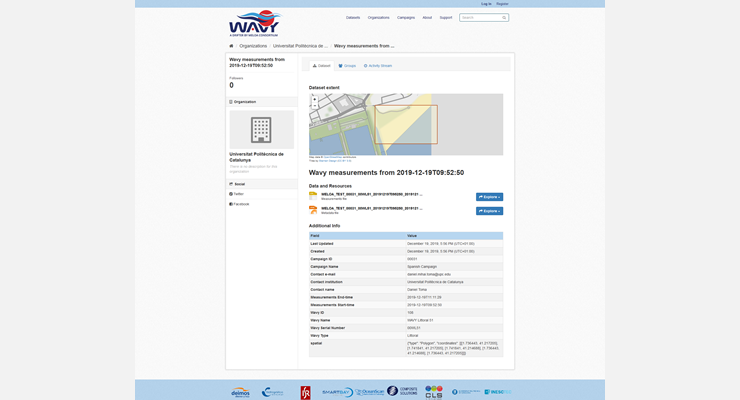 Supplier: DEIMOS
URL: http://catalogue.ec-meloa.eu/
Geoportal
Description: This software is an online, map-based, data visualisation tool for the public data stored in the WAVY's online Catalogue. It also provides OGC Web services to integrate the in-situ data into other platforms and communities such us GEOSS, Copernicus or EMODNet.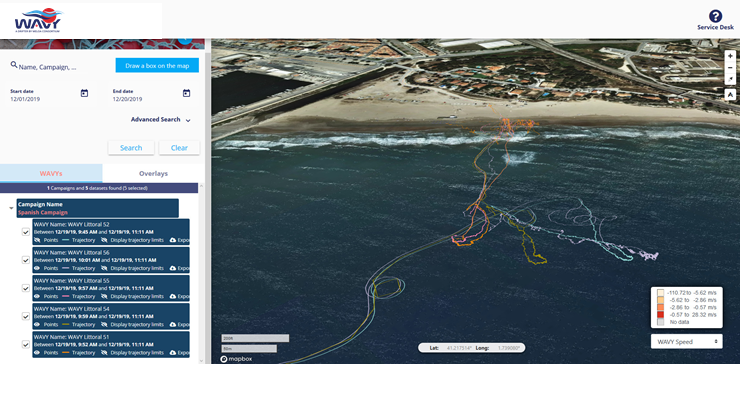 Supplier: DEIMOS
URL: http://geoportal.ec-meloa.eu/